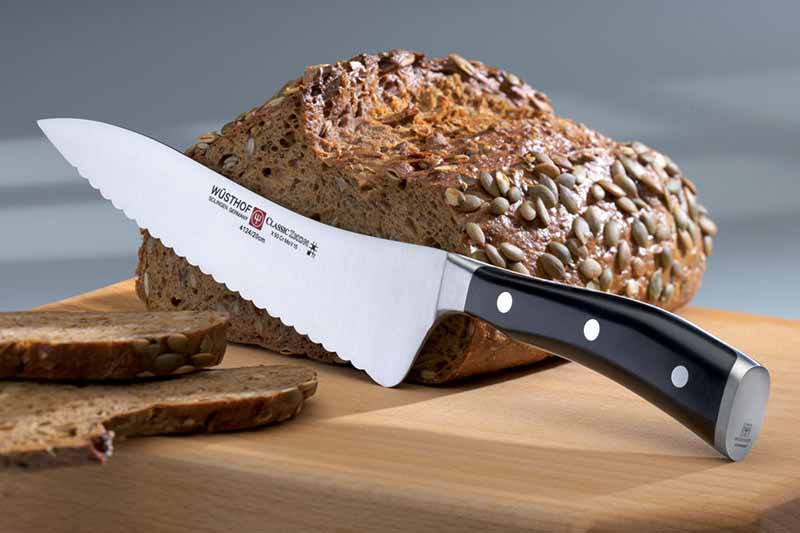 Browse Premium Bread Knives at Premier Gourmet
The best bread knives are the reason we have the saying "as easy as sliced bread." Our selection of premium bread knives from top brands like Wusthof, Zwilling J.A. Henckels, and Shun can't be beat, nor can our prices. These high-end bread knives will make your life simpler, and feature easy, affordable shipping to your door.
Wusthof Classic Ikon 8" Deli Knife

FREE ground shipping across the continental United States.

Limited Inventory

3 items or less in stock. We will confirm your order by email.