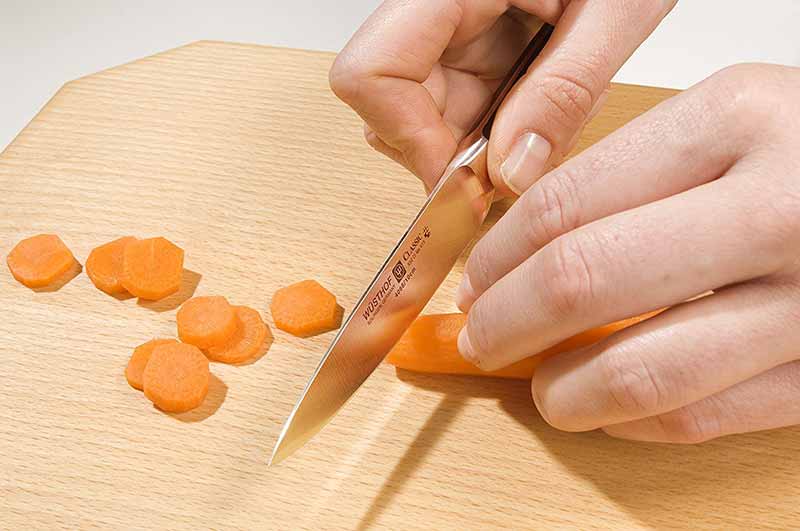 Shop Premium Paring Knives at Premier Gourmet
Along with the Chef's Knife, a great paring knife is the other essential to any kitchen. Premium paring knives make a lot of the fine slicing of vegetables, herbs, and more easy. We have some of the best paring knives around, with high-end paring knives from Shun, Wusthof, Zwilling J.A. Henckels, and more! Buy a premium paring knife from Premier Gourmet today, and enjoy easy, affordable shipping to your door!
Wusthof GPII 2.75" Peeling Knife

Limited Inventory

5 items or less in stock. We will confirm your order by email.