Catering by The Kitchen at Premier Gourmet
Looking for someone to cater your next event? The Kitchen at Premier Gourmet has a full catering menu filled with delicious, fresh-made foods at very affordable prices. Choose from breakfast, lunch, and dinner options...we even offer scratch-baked desserts from our bakery! What's more, we take great pride in the way we package our catering orders, paying close attention to detail so as to make for a great presentation for your guests.
Call us today to find out more or place your order!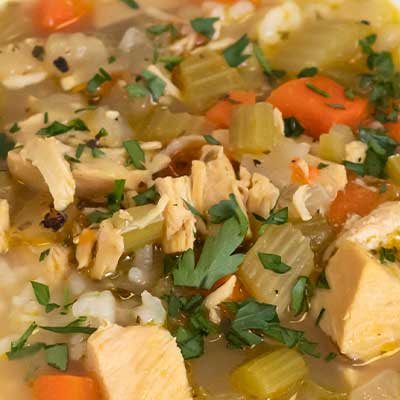 Our Catering Menu
Lunch/Dinner
The Kitchen Combo
A combination of sandwiches, pizzas, and salads. Minimum order of 6 or more.
$12/each
Veggie Tray
Carrots, peppers, and celery with a homemade dill dip
Medium (serves 15-18)
$35
Olive Tray
A tantalizing medley of premium olives
Medium (serves 15-18)
$40
Salad Bowls
Crisp, fresh salads made with premium ingredients. Add chicken or shrimp for $7
Medium (serves 12-15)
$35
Medium (serves 12-15)
$40
Meat & Cheese Tray
Our premium meat and cheese trays come with your choice of two meats and two cheese, dinner rolls, and a roasted red pepper aioli.
Meat options: Ham, turkey, roast beef, and sliced chicken
Cheese options: Provolone, yellow/white American, Swiss, or Boar's Head cheddar
Medium (serves 15-18)
$40
Flatbread Pizzas
Choose from Steak & Arugula, Chicken, Spinach & Artichoke, BBQ Chicken, Caprese, and Cheese & Pepperoni
Deli Salads (5 lbs)
Dragon Salad, Macaroni Salad, Potato Salad, or German Potato Salad (serves 18-20 side portions)
$25
Shrimp Macaroni Salad, Tuna Macaroni Salad, or Dilly Chicken Salad (serves 18-20 side portions)
$40
Soup (96 oz)
Chicken & Rice, Tomato, or Potato & Leek. Serves 6-8.
$40
Hot Foods
Pastas
Large trays of freshly-made pasta. Add chicken for $8 or shrimp for $7
Mac & Cheese, Fettucine Alfredo, or Baked Ziti
Proteins
Full (36 sliders - serves 16-18)
$75
Parmesans
Enjoy this classic Italian dish with your choice of chicken, veal, or eggplant.
Dips
A delicious appetizer for your event. Choose from chicken wing (with corn chips), stuffed banana pepper (with corn chips), spinach and artichoke (with corn chips), or hummus (with pita chips, carrots, and celery). (Serves 6-8)
$35
Sides
Mashed potatoes, roasted potatoes, asparagus (when in season), or broccoli
Full (serves 20-25 side portions)
$45
Breakfast
Ask about our breakfast catering
We have great breakfast options, including our fresh-roasted coffee, muffins, breakfast sandwiches and more.
Desserts
Assorted Dessert Tray
Trays will include mini cheesecakes and assorted dessert bars (raspberry, lemon, and chocolate coconut), all scratch-baked in our bakery.
Medium (serves 12-15)
$60