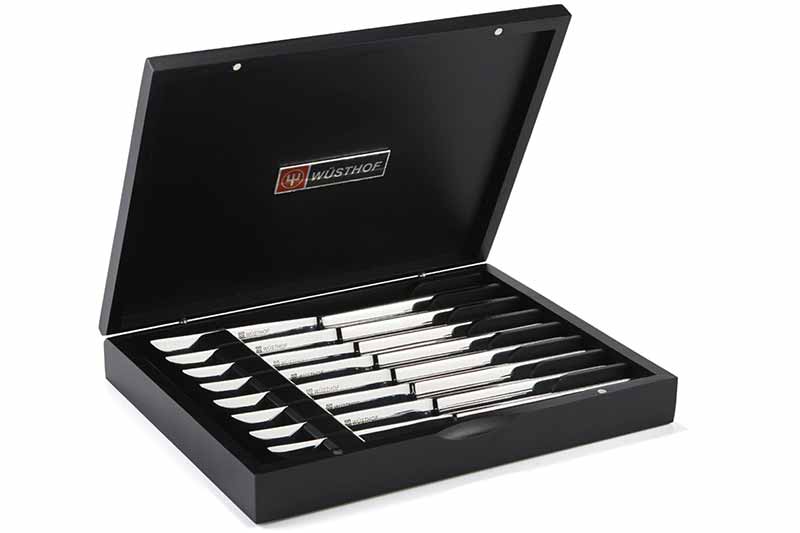 Purchase the Best Steak Knives at Premier Gourmet
You've made a beautiful piece of steak...don't mangle it an ordinary knife! The best steak knives make your steak dinner all the more memorable, and we have an incredible selection of high-end steak knives from top brands like Wusthof, Zwilling J.A. Henckels, and Shun! Order the best steak knives you've ever owned at incredibly low prices from Premier Gourmet!
Zwilling JA Henckels 4 Star Steak Knife Set/4

FREE ground shipping across the continental United States.

Limited Inventory

4 items or less in stock. We will confirm your order by email.